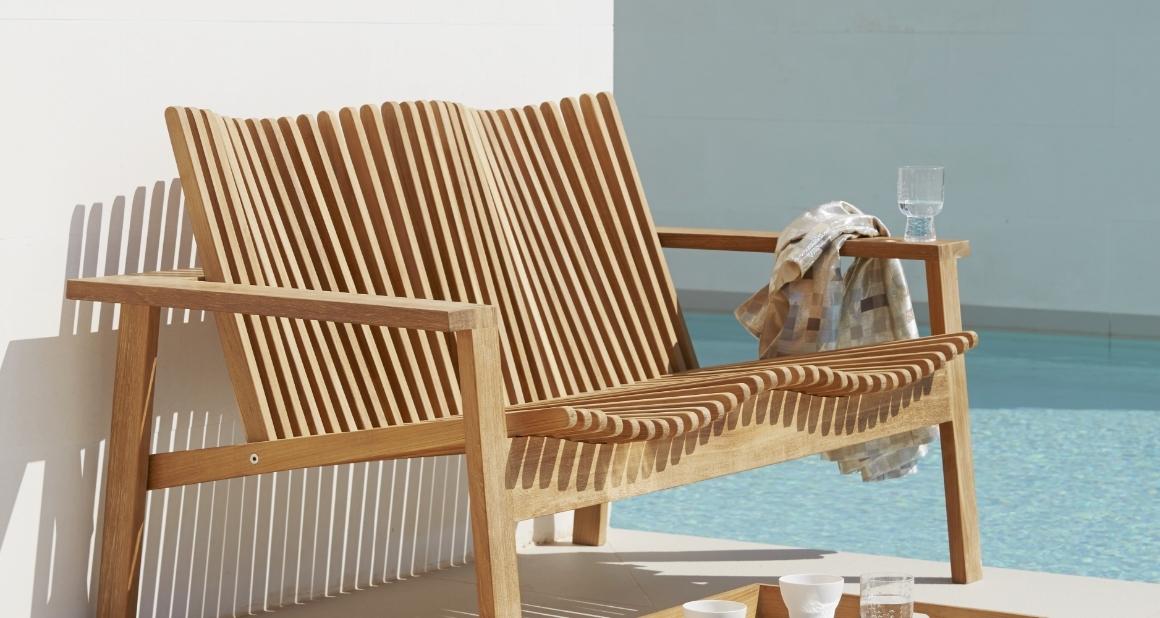 Furniture
CHOOSING THE BEST WOOD FOR OUTDOOR FURNITURE
The Drift
Wood has been used for furniture as long as humans have been around—and for a good reason. Its malleability, beauty, and versatility are just as appealing today as they were hundreds of years ago. With eye-catching grains, earthy tones, and modular patterns, wood furniture creates the perfect aesthetic for any patio. What's the best wood for outdoor furniture? How do you protect outdoor wood furniture for maximum longevity? We've got you covered.
There are two types of wood that typify the wood furniture market: hardwoods and softwoods.

In our experience, the best wood for outdoor furniture comes from top-of-the-line hardwood such teak.

Teak outdoor furniture will repel water, deter insects, and won't warp with changes in humidity.

With time, furniture made from hardwood varieties will weather out to a beautiful silver-gray color. Should you choose to do so, teak is particularly easy to restore to its original golden color, especially compared to other hardwoods like ipe or mahogany. Many designers and homeowners will agree that this pushes teak ahead of its alternatives, making it the best wood for outdoor furniture.

Covered or not, even the best wood for outdoor furniture could still benefit from a protectant. Overall, choosing the ideal method for how to protect outdoor wood furniture comes down to personal preference.

Most wood protectants are offered in either water or oil-based versions. Choosing the best protectant for your furniture depends on your furniture and environment.

Once you've selected and protected your wooden outdoor furniture, you'll be set to enjoy your outdoor space for years to come.