How To Use Your Outdoor Living Space Year-Round
Jordan Parrish

Nothing says winter more than the weekend you decide to pack up the patio furniture and store it for the season. What was once a vibrant backyard and an extension of your living space is now empty and abandoned, just waiting for snow to cover the ground.
People are finding new and innovative ways to turn their outside space into a year-round destination, complete with outdoor chairs and lounge chairs built to withstand outdoor conditions. How can you extend the use of your porch or patio? Here are four ideas: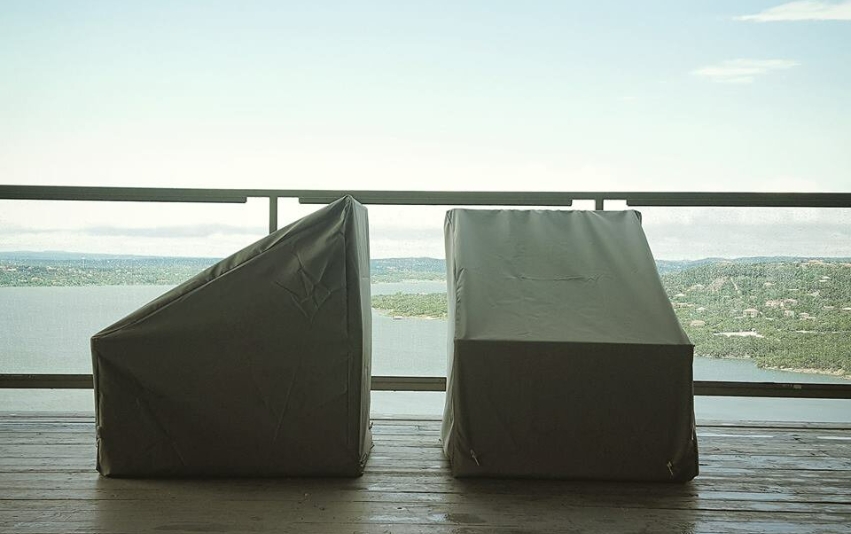 1. Cover Your Furniture
Many folks choose to protect their deck or patio with a roof. Covering a deck or patio protects open-air furniture, like an outdoor dining table or seating arrangement, while still providing the enjoyment of being outdoors.
Rather than enclose their open-air space, many people opt to provide overhead protection from the elements. This could be something as simple as a pergola for warmer climates to a more sophisticated roof for snowier zones, complete with heating elements and more. A retractable roof is also an option for those who want to bask in the sun during the warm summer months.
If your space doesn't allow for a deck or pergola, outdoor furniture covers do a great job of protecting your furniture from the elements.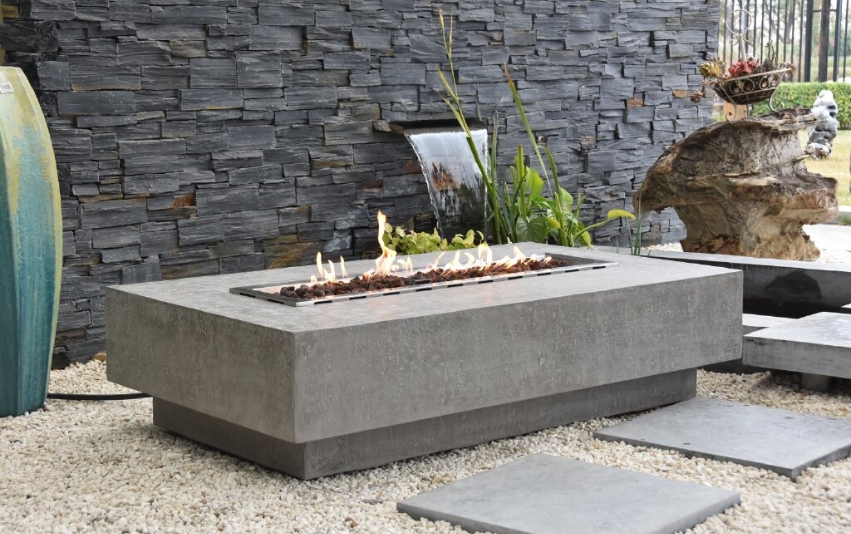 2. Heat It Up
Even covered, you and your guests will not last long on a winter deck if you cannot keep toasty warm. Thankfully, there are several options to keep your toes and fingers cozy.
Possibly the most popular option is a fire pit or patio heater. Both offer warming radiant heat and an inviting glow for guests who want to enjoy a hot drink while chatting. If you are going for style, there are a variety of stylish fire tables & fire pits available. Price ranges can vary for all, from more than $200 for some fire pits and upwards of $3,500 for luxurious fire tables & pits.
For larger spaces and longer stays outside, consider installing electric or gas patio heaters. The right mix can create a comfortable climate during some of the coldest days. Heaters also come in different styles and an extended price range. Shop around to find the deal that works best for you.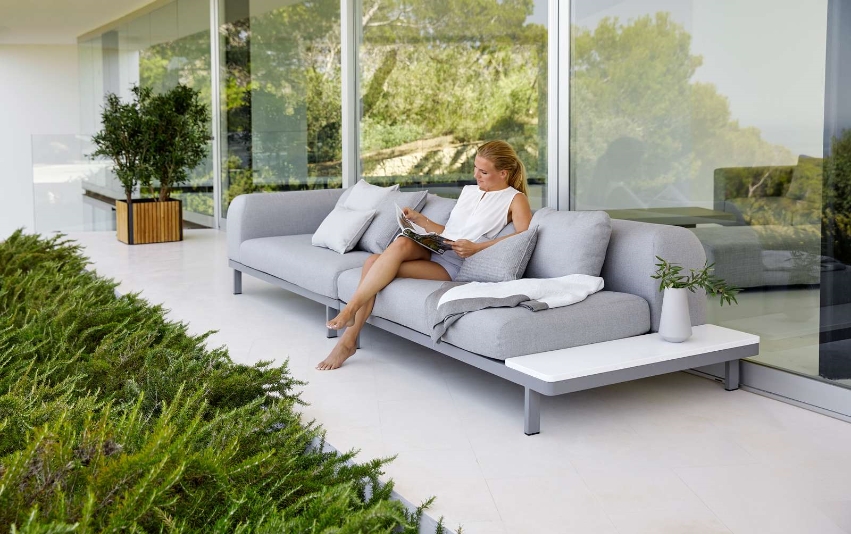 3. Sit Comfortably
If you intend to create a four-season outdoor living space, the furniture you select must be sturdy, strong and weather resistant. Selecting teak outdoor furniture is a safe bet and a popular choice among homeowners and professionals.
Experts consider teakwood one of the heartiest and hardest hardwoods available. It is water-resistant, sun-resistant and withstands wind damage, humidity and pests. There are plenty of brands to choose from when shopping, from Barlow Tyrie to Kingsley Bate and POVL Outdoor.
Other materials, like all-weather wicker and recycled plastic, give outdoor enthusiasts plenty to choose from. Fabrics with UV inhibitors and powder-coated finishes also help protect outdoor chairs and lounge chairs from the elements.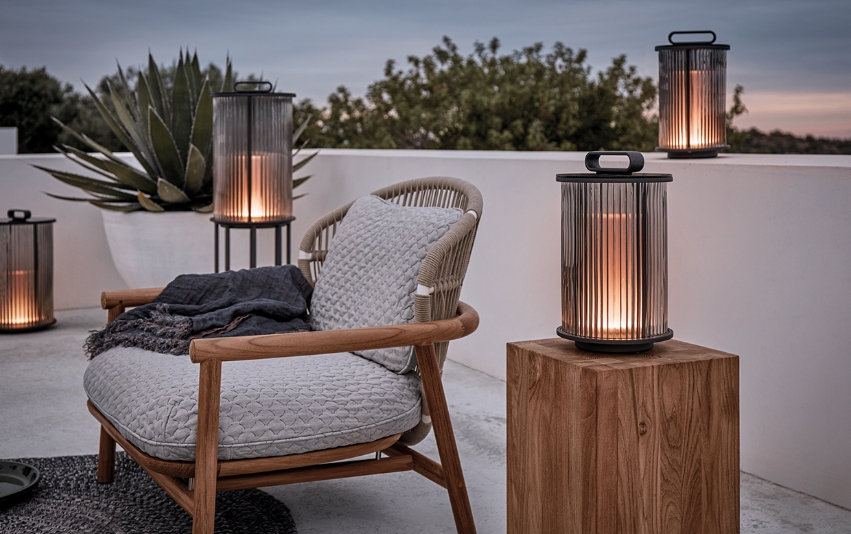 4. Light Up the Night
Remember, when the time changes, days get shorter and night falls sooner. It is dark by 6 p.m. in many places, so it's important to have lighting solutions for your outdoor oasis. Simple string lights across a pergola and draped along the edge of an overhang can give your deck or patio a warm glow. Warm it up even more by choosing lamps with heating elements that can give you light and keep you cozy. If you are sticking to a budget, complement the flames from a fire pit with candlelight.
The right coverage, a crackling fire, comfortable outdoor lounge chairs, and a well-lit space will turn any open air space into a year-round venue. Make sure you bolster your space with furniture comprised of all-weather material, heating solutions for year-round enjoyment and décor that makes your outdoor space feel like an extension of your home. Soon you will have one of the most desirable spots in the neighborhood.