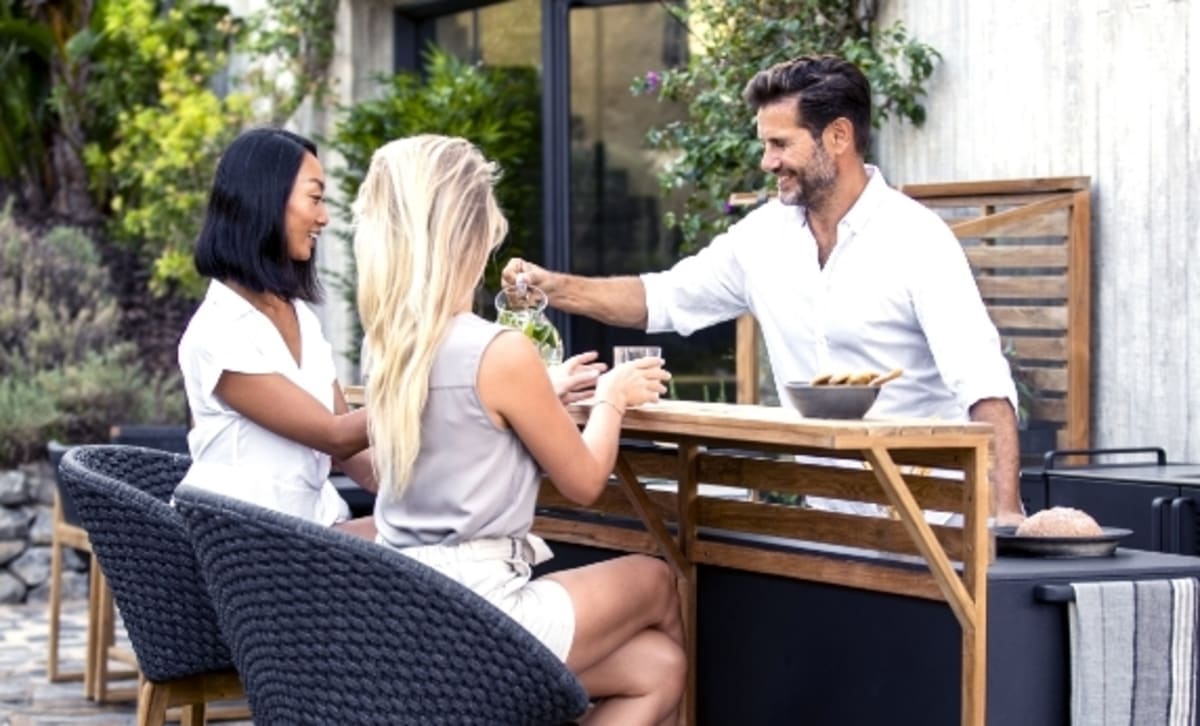 WHERE TO START?
It's finally time to gather and celebrate with family and friends again. One of the best ways to bring an extra-special touch to Thanksgiving? Extend the kitchen and living room outside and host an outdoor Thanksgiving to remember. Here, entertaining expert and Director of Business Development at AuthenTEAK Alison Weidner shares her best-kept secrets for the perfect outdoor Thanksgiving—from decoration inspiration to organization hacks.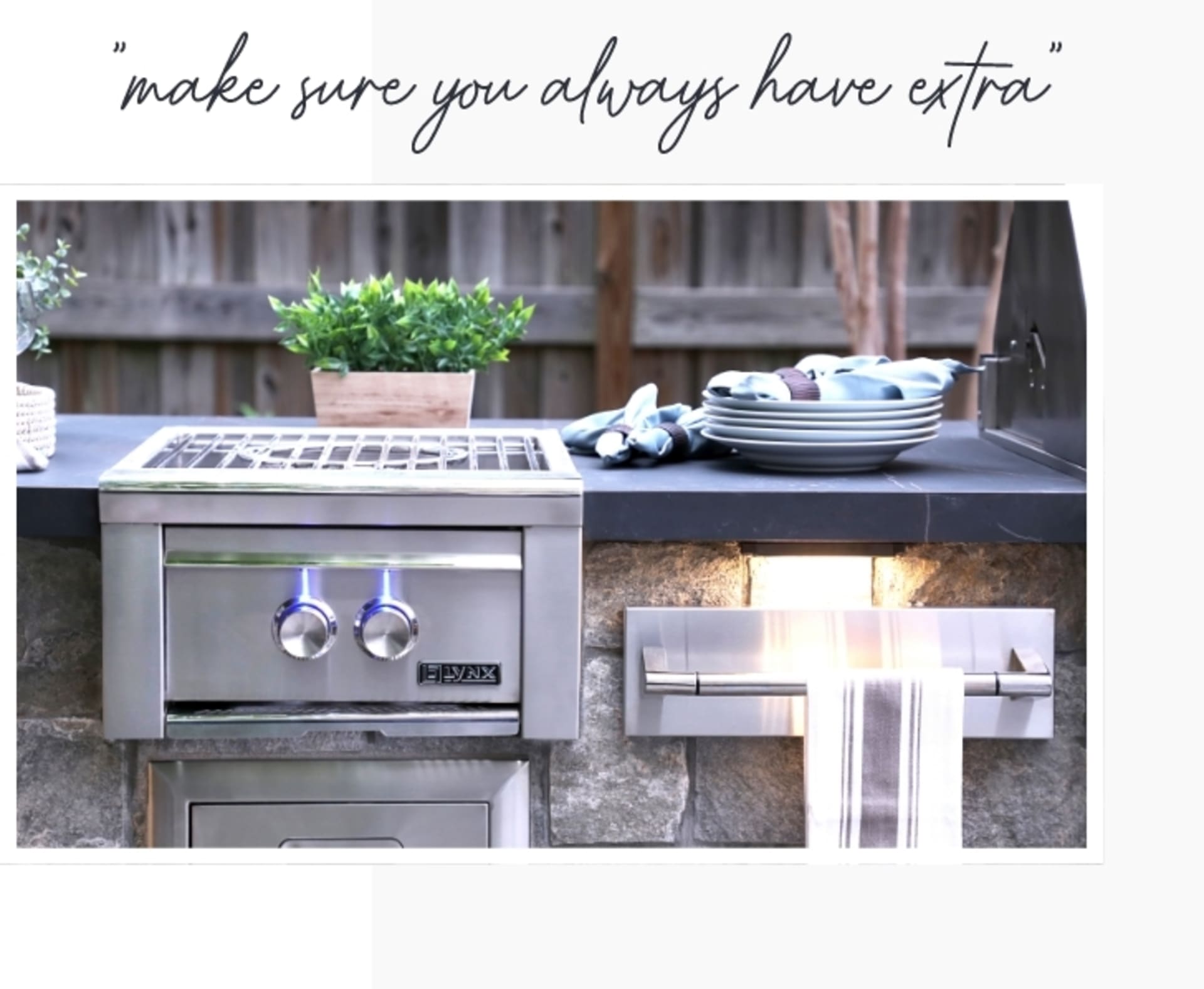 PREP IN ADVANCE
Leading up to Thanksgiving, "make sure you always have extra," says Weidner. If you have a gas-powered grill or fire pit, stock up on a backup liquid propane tank, and make sure to have extra firewood and firestarter on hand if you plan to entertain with a wood-burning fire pit. If you have an outdoor kitchen, you'll also want to make sure any outdoor appliances are clean and working. "Once or twice a year, make sure you are cleaning and inspecting your outdoor appliances," advises Weidner. "Sometimes people don't use them a whole lot in the winter, and then all of a sudden they find out that their refrigerator stops working."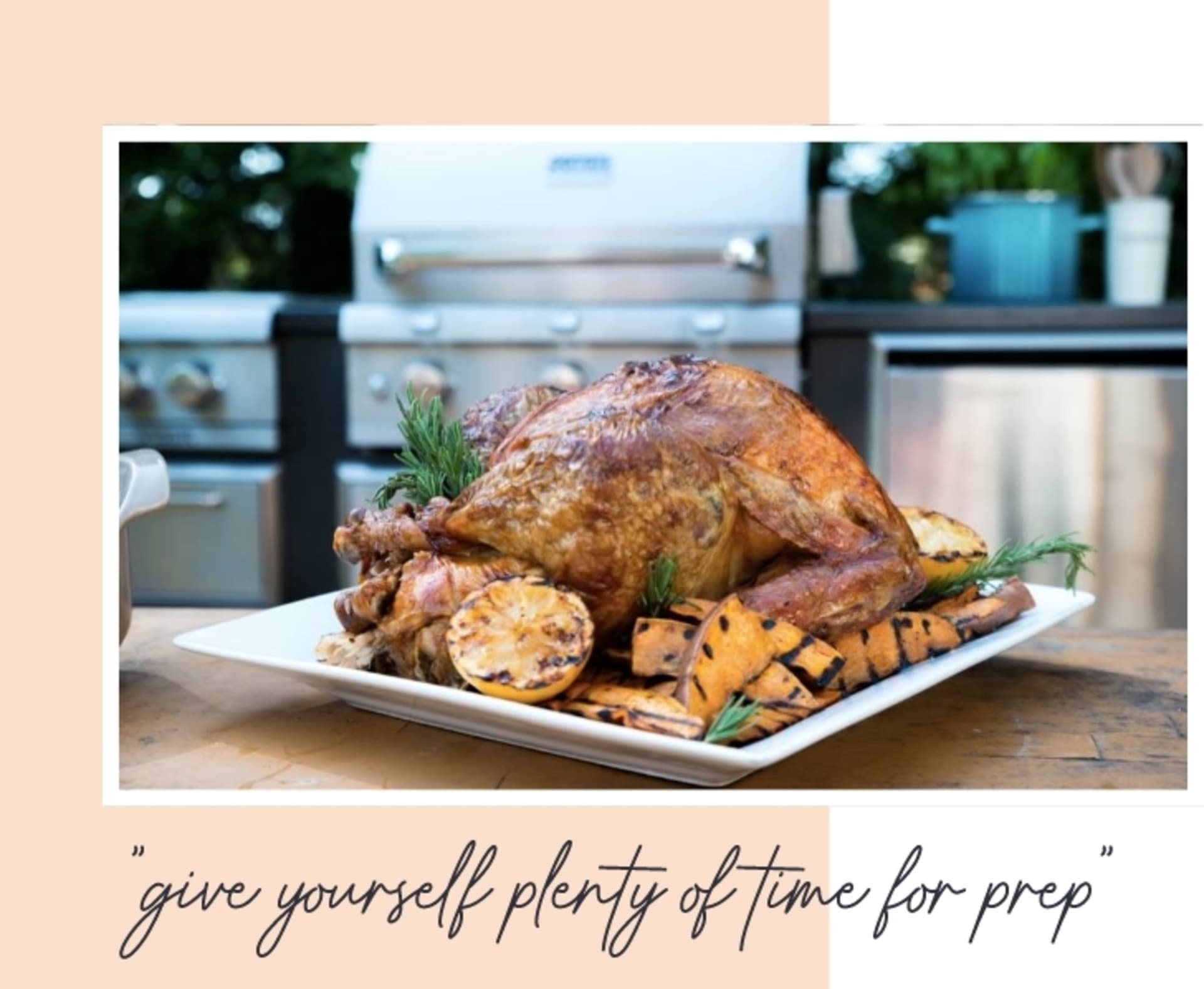 PLAN YOUR MENU
The piece de resistance of Thanksgiving is, of course, the meal. Plan your menu a few weeks ahead to give yourself plenty of time to prep. Prepare anything you can ahead of time, and set a schedule for Thanksgiving Day that details what will be cooking when—and where. To free up precious kitchen space (and put a fresh spin on a classic dish), consider cooking the turkey outside on a charcoal or gas grill. Consider one of these three Thanksgiving turkey recipes for a perfect outdoor turkey.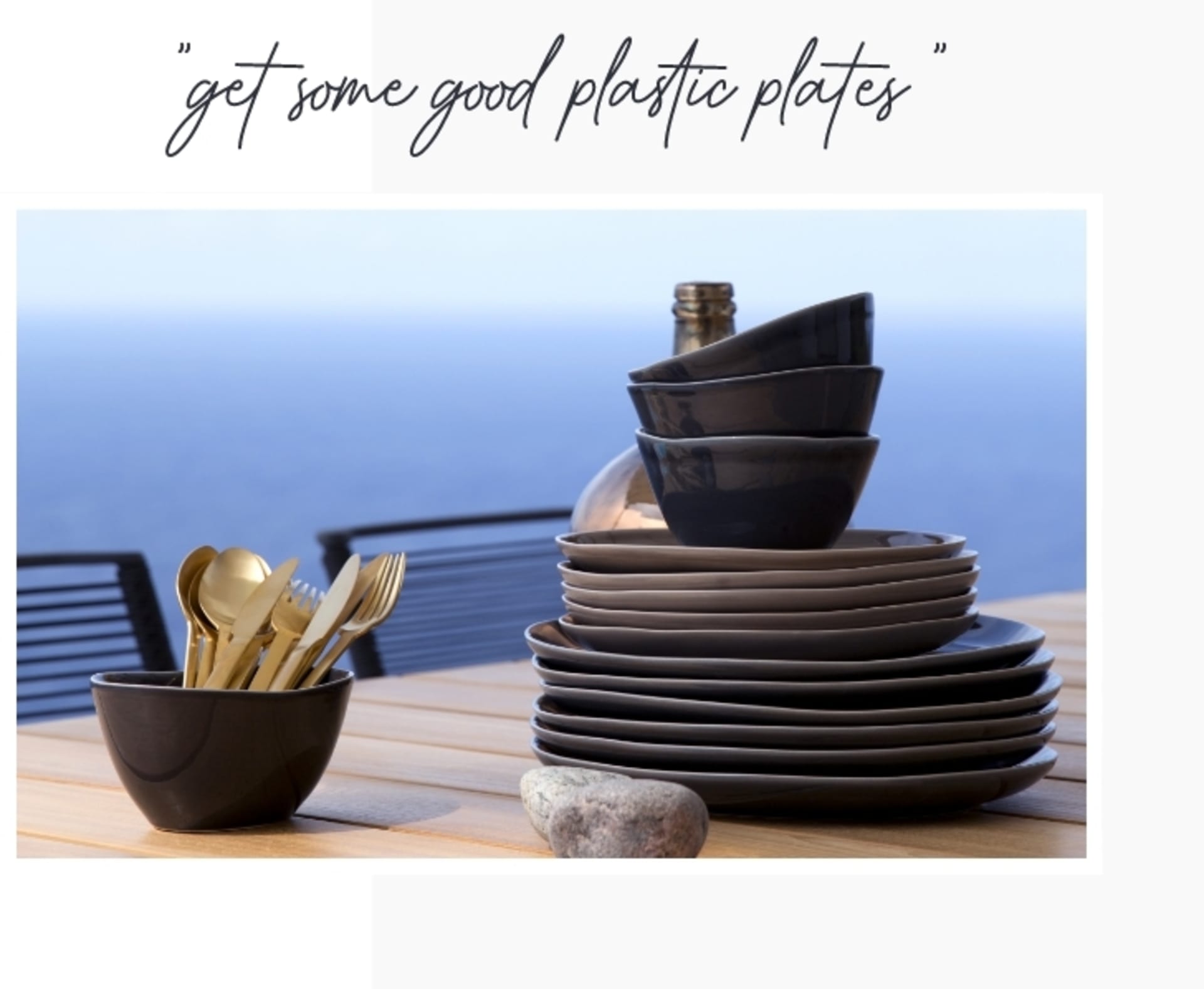 BE PRACTICAL ABOUT SERVEWARE
When it comes to outdoor Thanksgiving decorations, "try to be practical about what you keep in your outdoor kitchen cabinets," advises Weidner. Her favorite trick for outdoor occasions: "Get some good plastic plates that look nice and can be your 'outdoor dishes' and that you can just throw them in the dishwasher. That way you're avoiding disposable paper and plastic serveware while still being practical. It elevates your design game."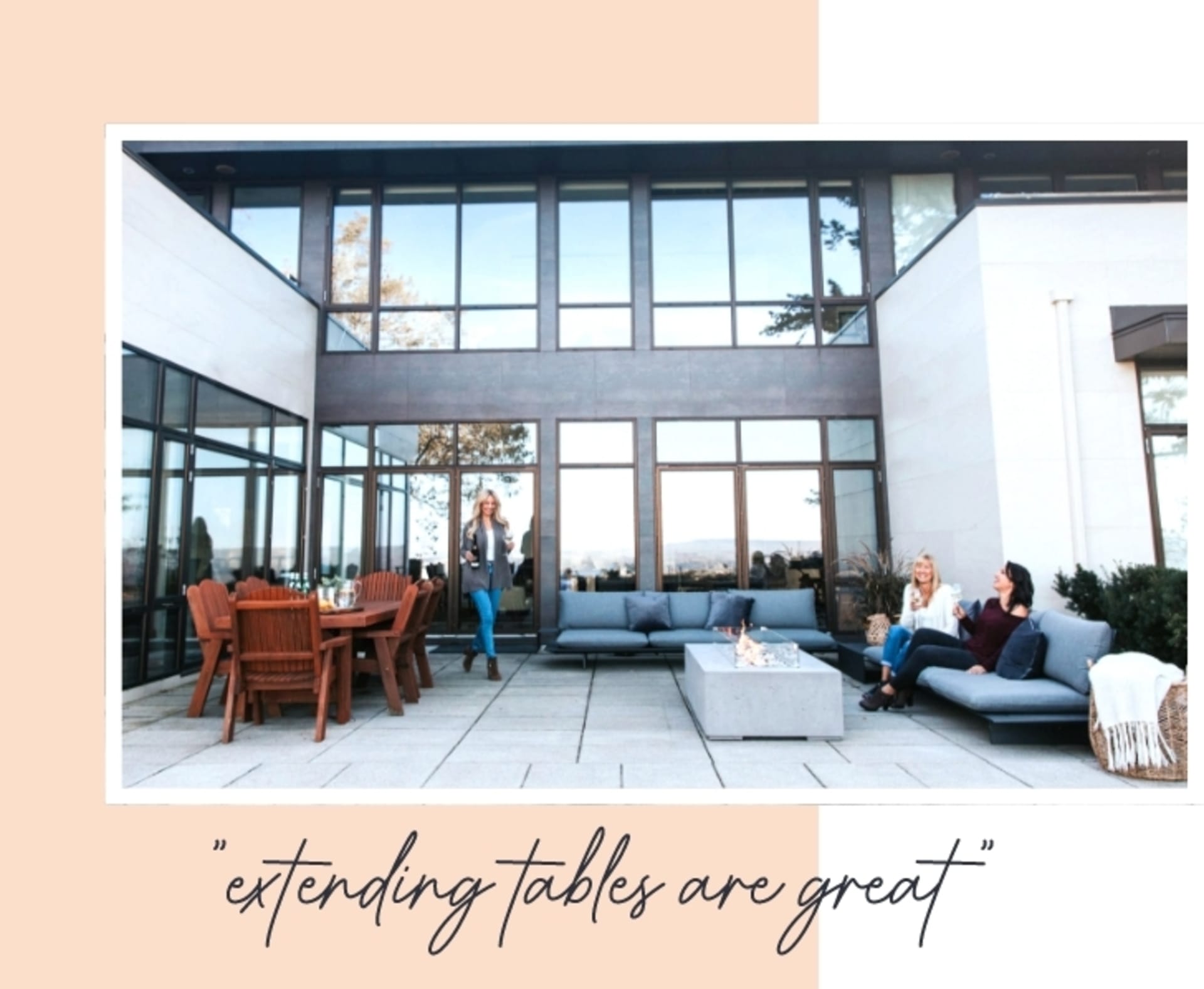 BRING THE DINING & LIVING ROOMS OUTSIDE
The trick to making an outdoor Thanksgiving gathering a success is to make the outdoors just as comfortable as the indoors. Weidner's tip: choose a larger dining table or an extending table. "Extending tables are great because they can be used in a smaller setting when it's just the immediate family, but then when you're having friends and extended family over, you can extend the table to accommodate them." She also recommends thoughtfully choosing your outdoor furniture. " I see a lot of people creating outdoor living rooms," says Weidner. "Maybe choose deep seating like a sofa and a couple of chairs or a sectional nearby."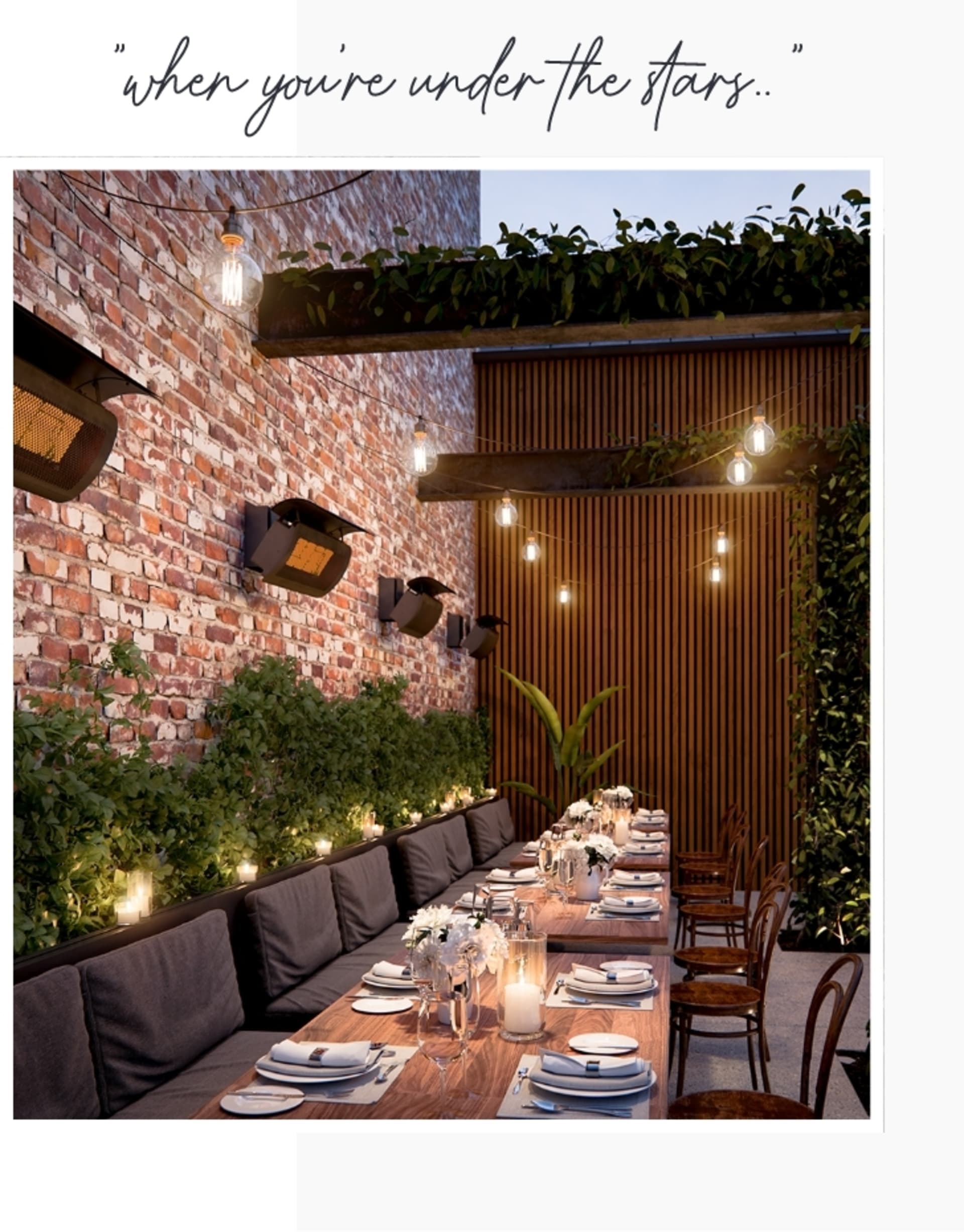 ADD LIGHTING & WARMTH
Good lighting is important—to ensure guests can see long after sunset and set a comfortable mood. "When you're under the stars and enjoying yourself, you don't want harsh lights," says Weidner. Depending on the atmosphere you want to create, outdoor lanterns, torches, candles, or string lights are all great options. Keep an outdoor Thanksgiving comfortable even in cold climates by outfitting your space with patio heaters, which are available as freestanding or mounted units. "It's also a cozy design move to order some really cuddly outdoor blankets that you can leave on the sofa and the chairs for people to cuddle into," says Weidner.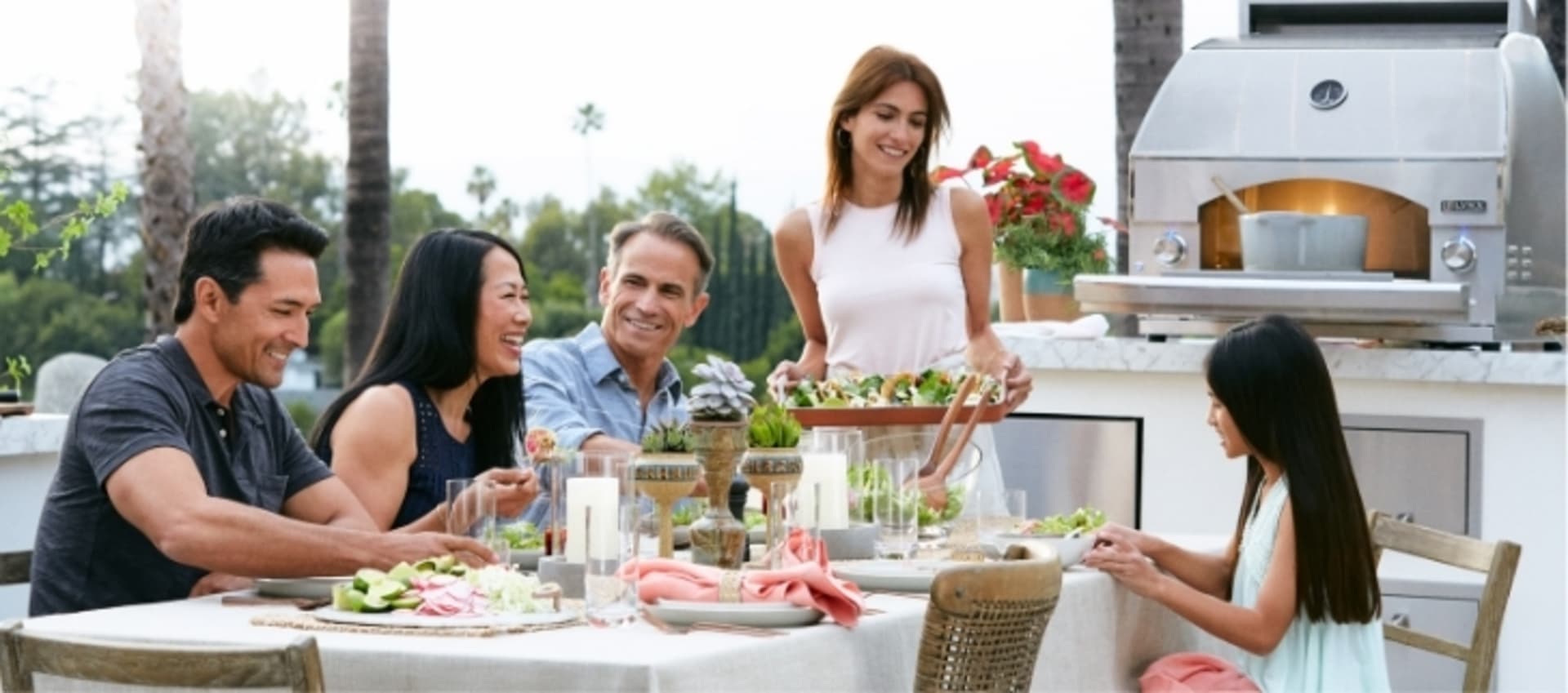 Ready for an epic outdoor Thanksgiving?
Break out the outdoor Thanksgiving decorations because it's time to gather again. Hosting an outdoor Thanksgiving is a great way to extend your entertaining space while adding an extra-special touch to your occasion.