ACCESSORIES,
PARTS & FRAMES
Sometimes you don't need an entirely new umbrella—just a part. Replacing a canopy or frame is a great way to extend the life of your umbrella, or easily update its color or style. Shop patio umbrella parts that update the look and feel of your patio umbrella.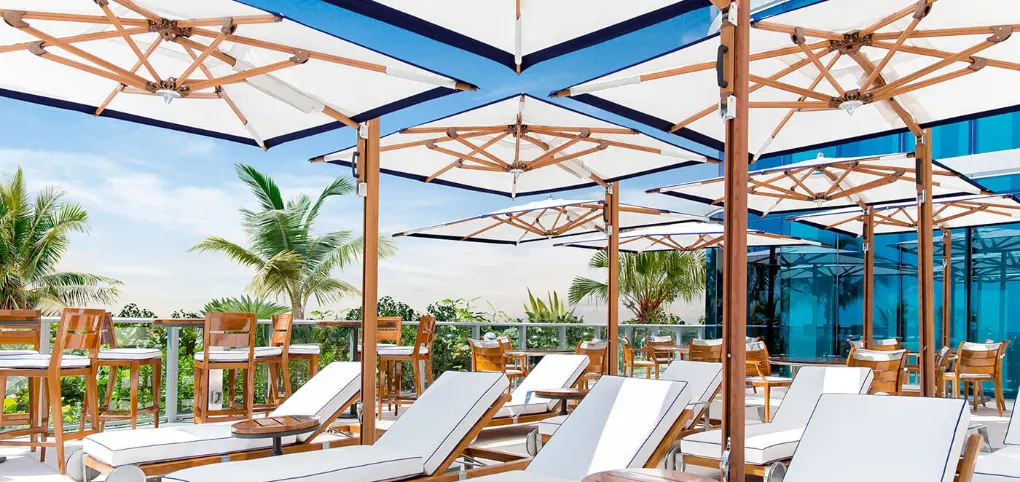 REPLACEMENT
UMBRELLA CANOPIES
One of the most essential patio umbrella parts: Durable umbrella canopies, in a variety of colors and shapes, designed to withstand the elements.
Shop all umbrella canopies
REPLACEMENT
UMBRELLA FRAMES
Give your umbrella a new lease on life with replacement frames in a variety of styles and tilting mechanisms.
Shop all umbrella frames
UMBRELLA BASES
Keep your umbrella from moving or falling over with high-quality umbrella bases, available with or without wheels, in a variety of shapes.
Shop all umbrella bases
CAPS & REDUCER RINGS
Create the perfect fit for your table umbrella or cover table holes with caps and reducer rings. 
Shop all caps & reducer rings
PROTECTIVE UMBRELLA COVERS
Keep the frame and canopy clean, dry, and mildew-free with weather-resistant protective covers.
Shop all umbrella covers
---
REPLACE AND REPAIR WITH PATIO UMBRELLA PARTS AND ACCESSORIES
Finding the perfect patio umbrella can provide your outdoor space with just the right touch. But sometimes you don't need an entire umbrella—just a part. Find the patio umbrella parts you need to update, improve, or protect your patio umbrella in our curated selection of high-quality pieces. From bases to lights and poles, find the perfect patio umbrella part.