SHOP THE BRAND
TRAVIS INDUSTRIES
Travis Industries' award-winning Tempest Torches and Tempest Lanterns produce atmospheric flames without the use of electricity. Four different mounting options suit any size or style space.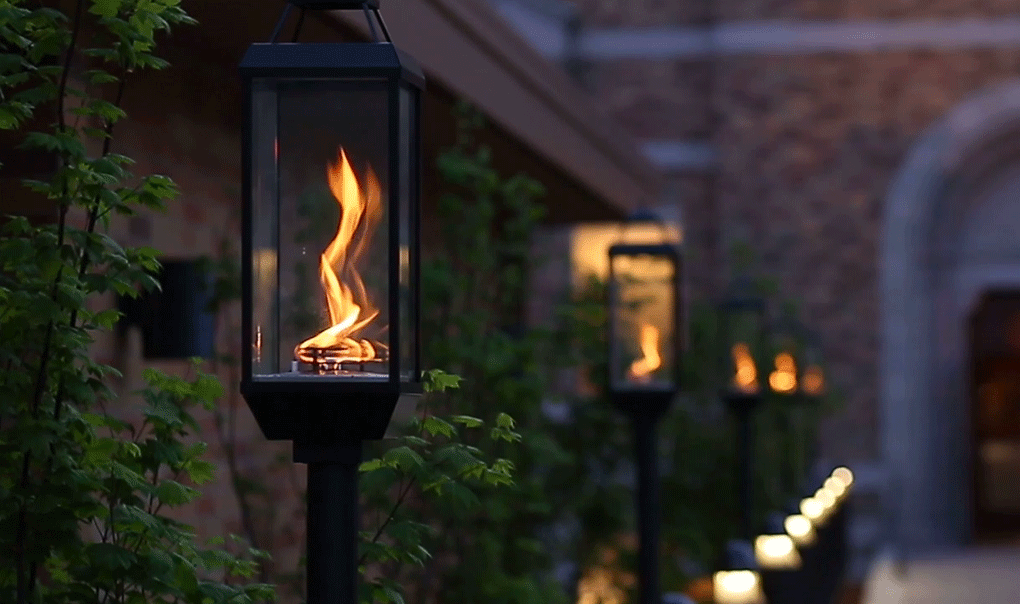 Sustainable

Warranty

Lasting Quality
HOUSE OF FIRE
FUSS-FREE FLAMES
Fueled by natural gas or liquid propane, Travis Industries' Tempest Torches and Tempest Lanterns produce eye-catching flames without the need for electricity. Both manual and electronic ignition options are available, making flames easy to control.
BEAUTY BY DESIGN
All Travis Industries' Tempest Torches and Tempest Lanterns products are constructed with a durable stainless-steel frame and 20,000 BTU burner.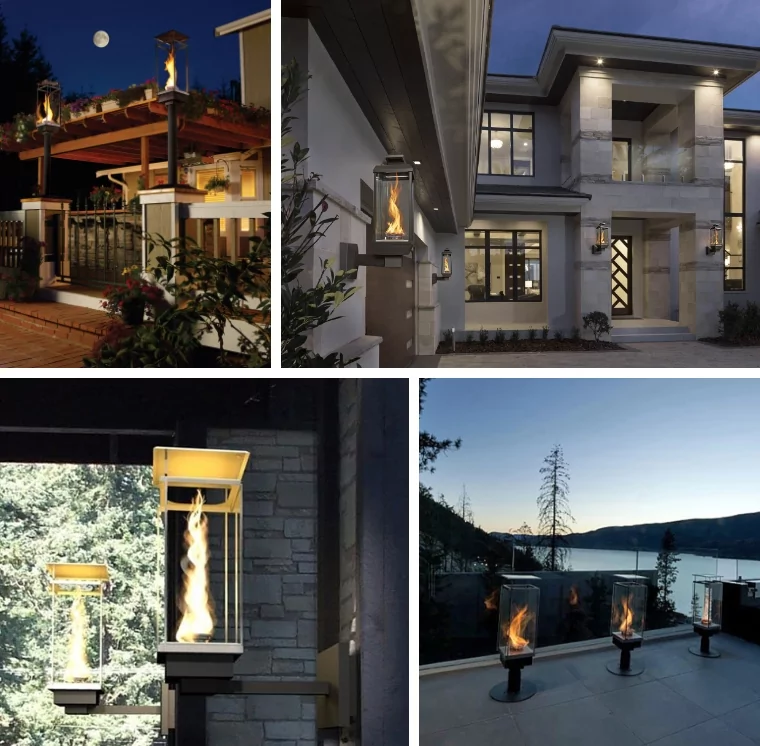 TEMPEST TORCH AND
TEMPEST LANTERN FEATURES
• Manufactured by Travis Industries, North America's largest privately owned manufacturer of fire place and lighting products
• A natural Venturi effect produces beautifully twisting flames without the need for electricity
• Automatic gas shut-off if the flame goes out
• Easy-access control panel
• Wet-weather lighting port
• Single on/off & flame height control
• Rain cap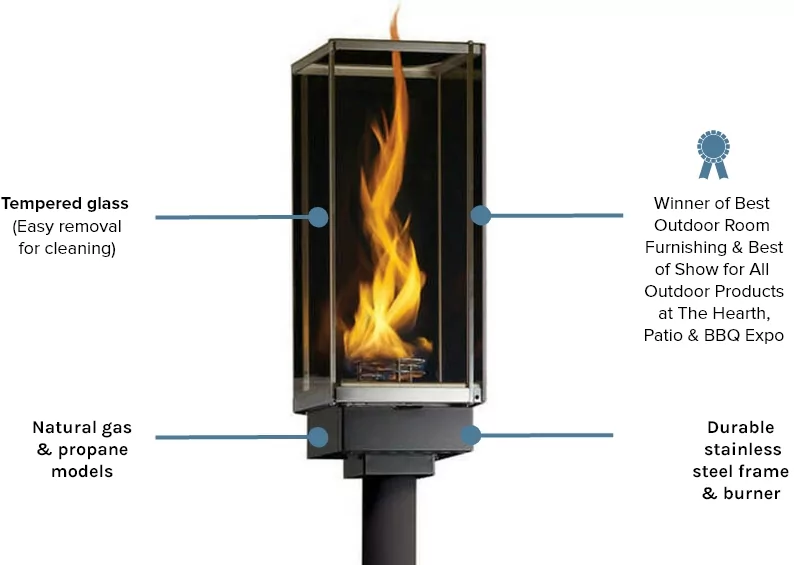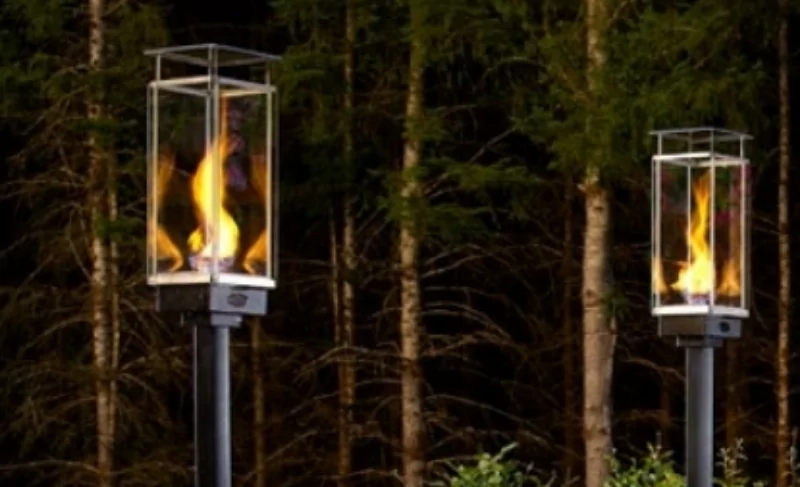 ELECTRIC IGNITION
A low-voltage 24V electric ignition can be used with a standard light switch, a remote control, a programmable timer, or be connected to a Smart Home system. With a miniature gas valve and control module built into the base, the electric ignition model may an be wired up to 445 feet from its transformer. Connect up to four torch heads per transformer (transformers sold separately).
Shop all Travis Industries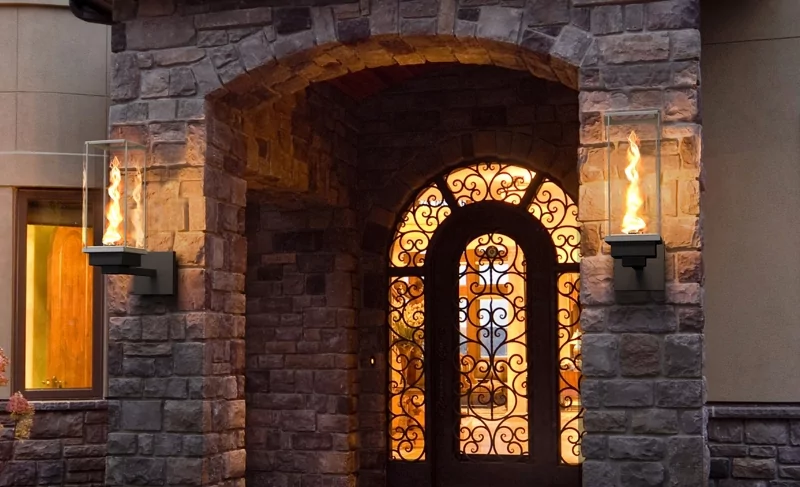 MANUAL IGNITION
Travis Industries' Tempest Torch lamps feature a built-in Piezo ignition, which works much like a gas grill spark ignition. To start the torch, turn the gas control knob and push the ignition button. This manual ignition model has an easy-access control panel that allows for convenient flame control. No electricity is needed, making for an affordable and easy installation.
Shop all Travis Industries
---
CREATE SCENIC WARMTH WITH TRAVIS INDUSTRIES TORCHES
Travis Industries is the manufacturer of the award-winning Tempest Torch. The privately-owned company produces the designer torches and lanterns in their 11-acre manufacturing facility located in Mukilteo, Washington. With the help of 600 employees, the company creates stunning torch designs that that perform well in a variety of environments.
The Tempest Torch is a patent pending design that creates a natural Venturi effect. The flame of both the torches and the lanterns dances gracefully and spins within the tempered glass walls of the torch for an amazing effect. Tempest Torches and lanterns are available in natural gas or liquid propane forms.
Two forms of torches and lanterns are available. Choose from regular or electric ignition to suit your needs. Both torches and lantern are available with 5 mounting options ranging from no included mount to ground post mounts and more. The versatile mounting options make it easy to install your Travis Industries Tempest Torch wherever you please. In addition to our outdoor torches, shop our wide variety of fire features including fire pits and fire tables.