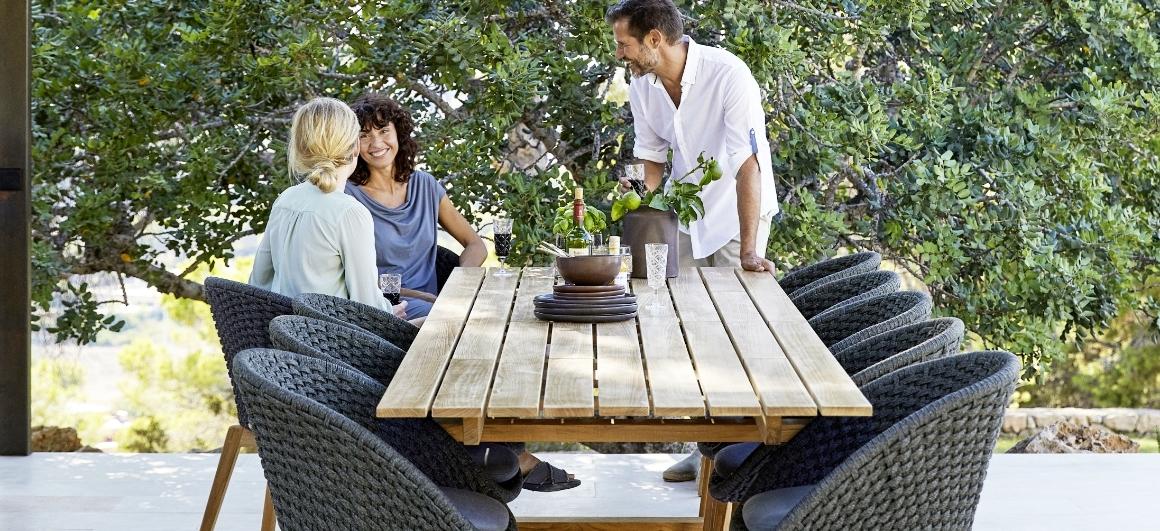 Inspiration
Prep Your Patio for Festive Entertaining with These Tips
The Drift
With the onset of autumn, one of the best times of the year for entertaining and hosting has arrived. If you're hosting a gathering or two, consider taking the party outside with these fall entertaining ideas and tips—whether it's a Halloween bash or a Thanksgiving dinner. Here, we'll cover: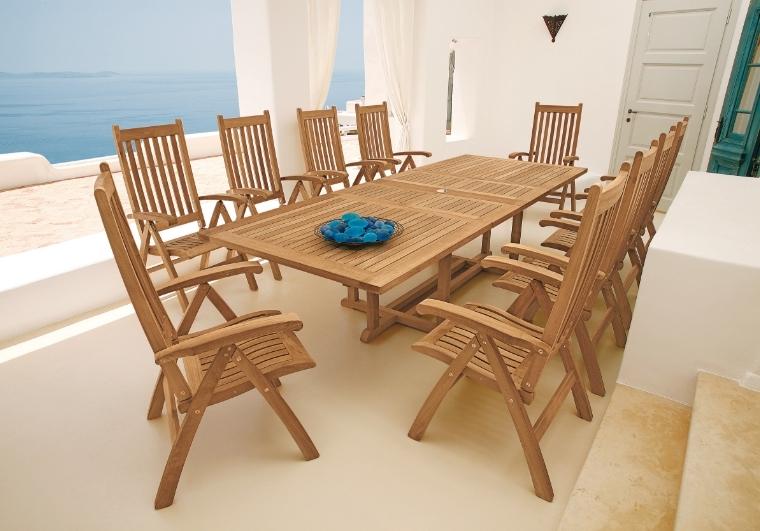 BEGIN WITH YOUR DINING FURNITURE
Think about preparing your outdoor entertaining area the same way you would an indoor space. Begin with a dining table that's large enough to accommodate your guests, along with enough dining chairs for everyone to have a seat.
If you're not sure exactly how many guests you'll be hosting—or you have several fall entertaining ideas planned—an outdoor table with expanding leaves is a versatile option that can expand or collapse as needed. Tables with trestle bases are a great option if you know you'll be pulling up multiple chairs around the ends of the table, as there are no legs to get in the way. Also consider investing in good-quality outdoor folding chairs, which are easy to store and helpful to have on hand in case the need arises for additional seating.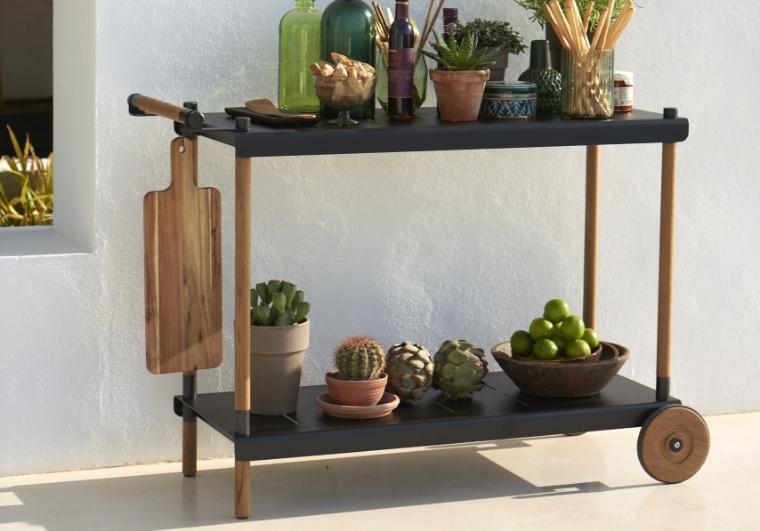 PREPARE SERVING STATIONS
When it comes to fun fall entertaining ideas, prep your space with plenty of serving stations and surfaces. A weather-proof serving cart or console is a versatile patio decor piece and a great place to display beverages or appetizers for guests. Also, consider setting up multiple stations; place accent tables or bar and counter-height tables around your space for guests to place cocktails or appetizers on throughout the event.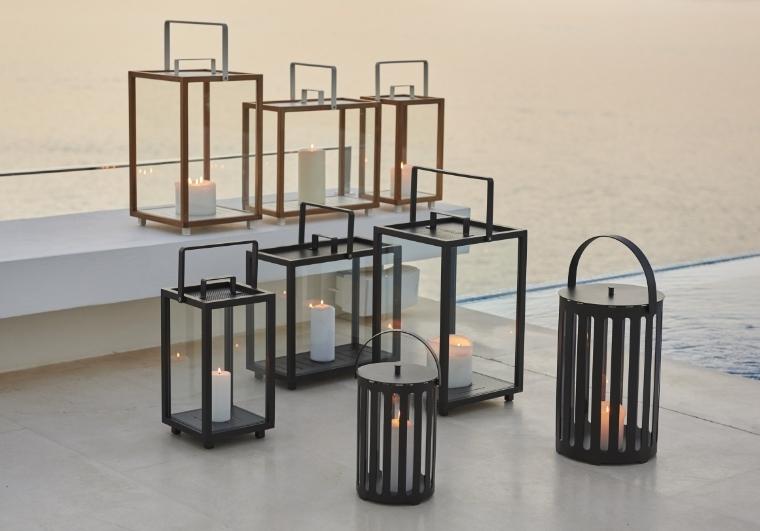 INCORPORATE PLENTY OF LIGHTING
Keep fall entertaining ideas going long after sunset with high-quality lighting specifically made for the outdoors. Outdoor lanterns are an easy way to add light throughout your space and an essential for fall entertaining. For more control over brightness, opt for a lantern with dimming options and customizable settings. For a classic and more permanent solution, outdoor torches feature crackling flames and can be operated by a simple on/off switch.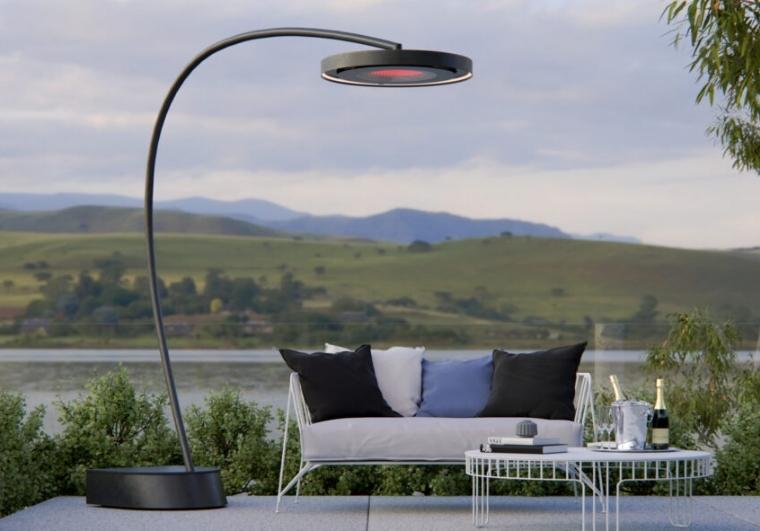 KEEP TEMPS COMFORTABLE
Keep things cozy into the evening and throughout the seasons by incorporating high-quality patio heaters, an essential for fall outdoor entertaining. For a permanent, space-saving solution, you can professionally mount patio heaters on the wall or ceiling. Alternatively, freestanding heaters are an easy (and usually portable) way to add heat to your space. Choose from gas and electric options, depending on the size and style of your outdoor area.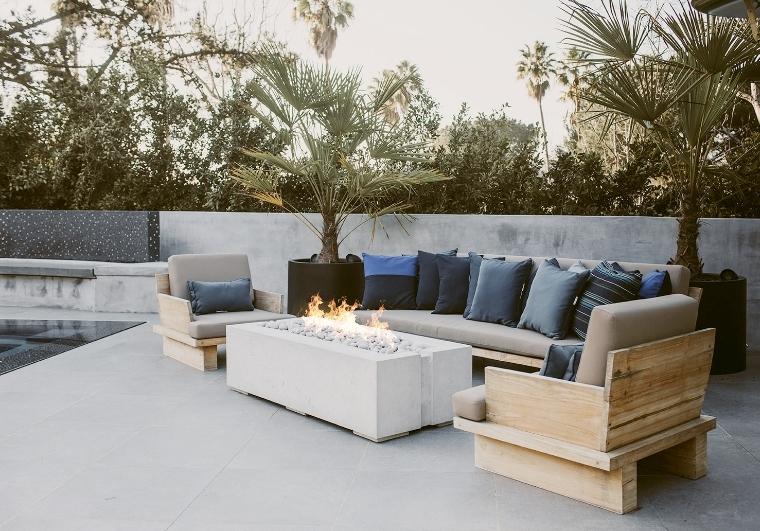 INCLUDE A FOCAL POINT
One of the best ways to create an outdoor centerpiece is by investing in an outdoor fire pit. If the sound and smell of a crackling fire are what you're after, consider a wood-burning fire pit. Alternatively, if ease of use is a priority—or if your space is smaller or has an overhead roof — a propane or natural gas pit might be the best fit.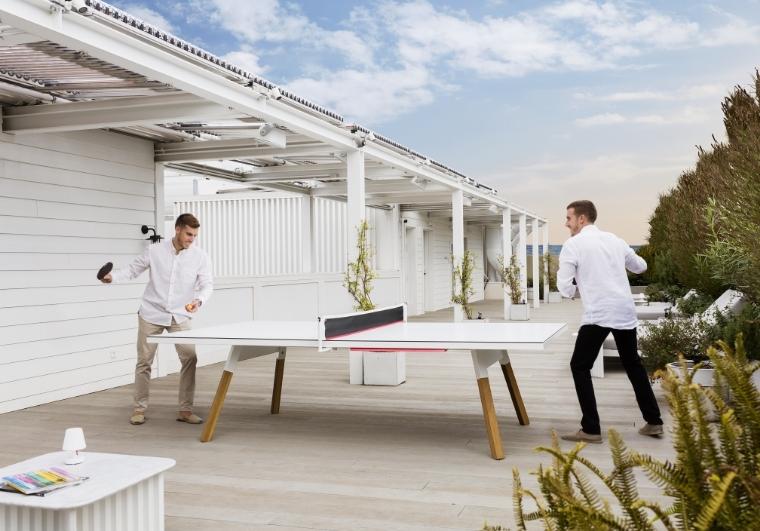 ADD ENTERTAINMENT
In addition to creating a welcoming environment, when it comes to fall entertaining ideas, be sure to think of providing some games and entertainment for guests. Consider investing in an outdoor ping pong or foosball table from a luxury brand like RS Barcelona. Not only are these weather-resistant, but they're also as stylish as they are functional.