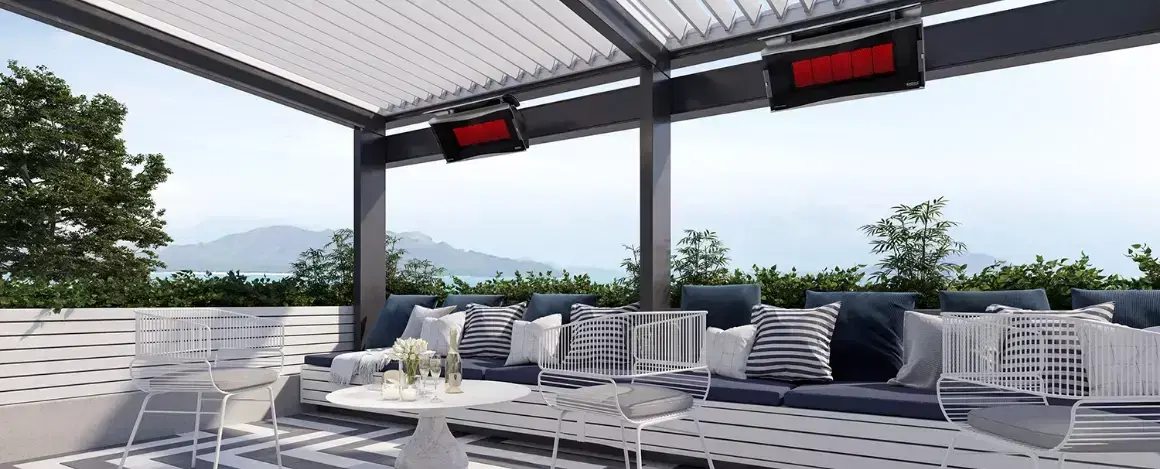 The best patio heaters for winter
top patio heaters
The Drift
If you've invested in creating an outdoor oasis, don't forget two important elements: livability and longevity. One of the best ways to keep a patio space or outdoor living area usable and comfortable throughout fall and winter is by investing in high-quality patio heaters. To help you narrow down the best outdoor patio heater for your space, we've rounded up seven of our favorite heaters that will last you from 2022 and beyond.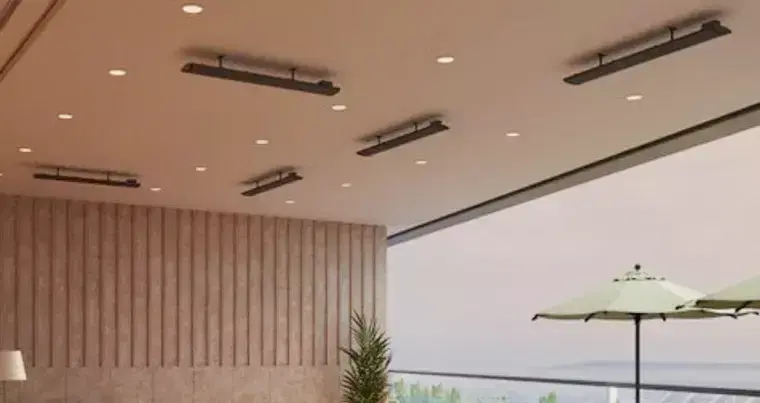 AURA SHADOW OUTDOOR WALL MOUNT PATIO HEATERS
The Aura Shadow mounted heaters blend into modern spaces with streamlined silhouettes. Featuring a no-light radiant technology and an all-aluminum construction with integrated heating elements, these heaters offer instant and adjustable directional radiant heat.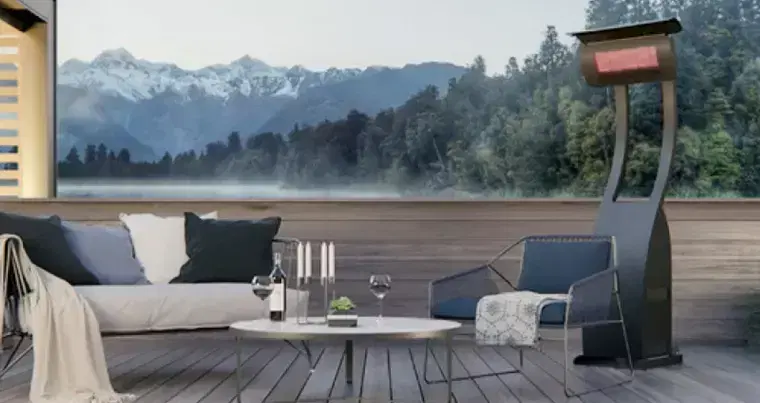 BROMIC HEATING TUNGSTEN SMART-HEAT 500 SERIES PORTABLE LIQUID PROPANE GAS PATIO HEATER
Featuring an adjustable heat output, this portable liquid propane heater from Bromic Heating is up to 300% more efficient than traditional portable outdoor heaters and is one of the best outdoor patio heaters for both residential and commercial applications. A curved mesh enclosure shields this heater's injection and burner systems and filters the wind, allowing more reliable and consistent heat output throughout higher wind speeds.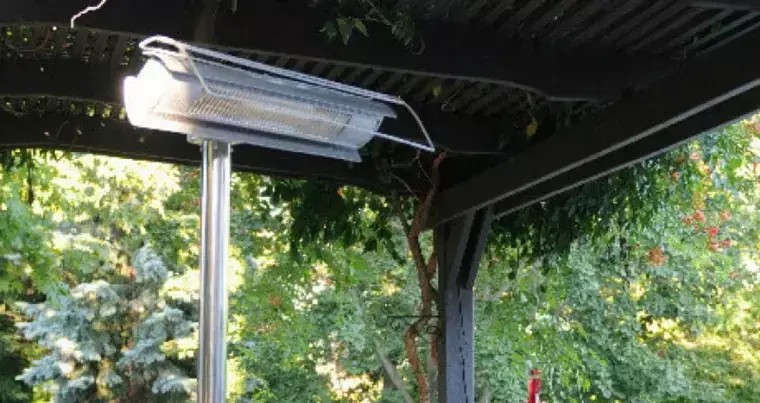 Aura Comfort Plus Portable Electric Patio Heater
Sleek and streamlined, this portable electric heater from Aura offers a sixty-four square foot area of directional, wind-proof, radiant heat that efficiently heats objects and people rather than the air. It's also easy and safe to use, featuring a convenient on/off switch (with a remote control option), an automatic safety tip switch, and 90 feet of cable to allow for adjustability.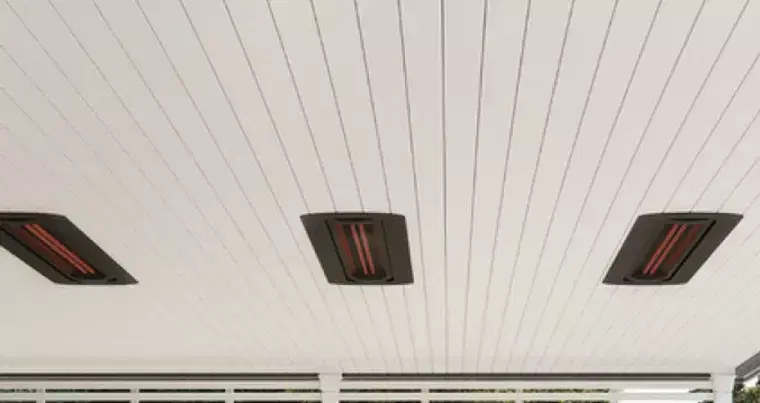 Bromic Heating Tungsten Smart-Heat Mounted Electric Patio Heaters
Bromic Heating's Tungsten mounted electric patio heaters are among the best outdoor patio heater options for keeping floors clear and allowing furniture and decor to take center stage. Offering efficient, directional warmth, these heaters feature a corrosion-resistant, high-temperature coating available in matte black or white, and a tamper-proof electrical wiring enclosure to help extend its life and quality. An adjustable, pivoting wall/ceiling mount allows users to target the direction of heat toward a specific location as needed.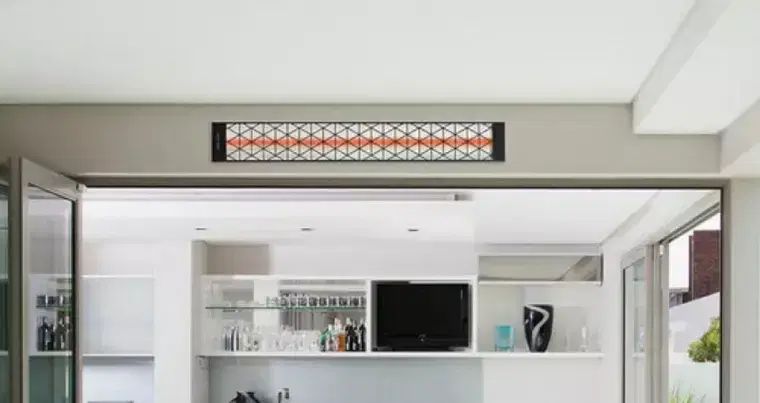 Infratech Motif CD Series
Featuring a stylish laser-cut fascia (available in four styles: Contemporary, Craftsman, Mediterranean, and Traditional) Infratech's Motif CD Series is popular for its artistic details and efficient, infrared heat. These mounted heaters are available for wall, ceiling, or pole mounting.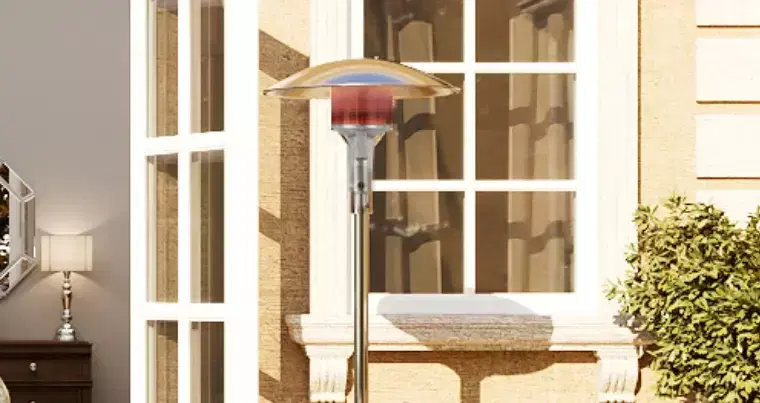 Sunglo Portable NG Patio Heater
Available in stainless steel or black, this portable natural gas heater from Sunglo is ideal for open patio settings in commercial and residential spaces alike. Radiant heat is evenly distributed via its 34" reflector to a twelve-foot diameter area. This unit delivers 50,000/BTUs per hour and has a 100% safety shut-off with a manually operated control system that does not need electricity to operate.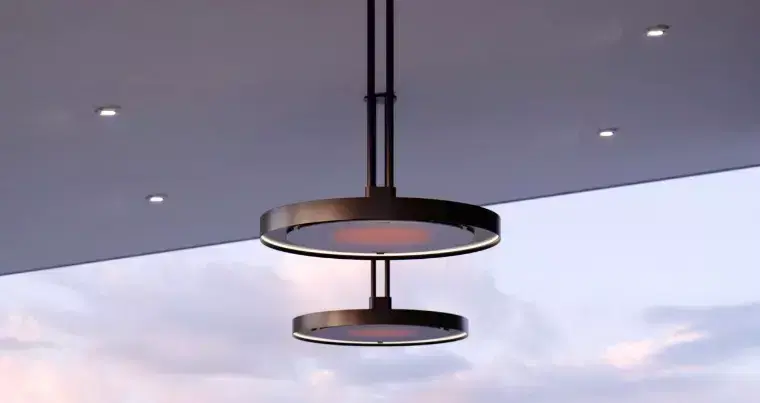 Bromic Heating Eclipse Smart-Heat
Offering a portable and mounted option, Bromic's Eclipse heaters feature modern sleek designs and efficient, high-performing heat. An optional dimmer control allows the heat to be adjusted according to comfort, while a ceramic fascia spreads heat evenly across any area while minimizing light emission from the heating element.
Want more information on finding the best outdoor patio heater?